Discover more about Dahab Blue Hole, one of the world's
most beautiful diving sites

Egypt has been named as the world's second best diving destination for 2021 by dive magazine UK. One
of the most important cities (when it comes to dive sites) is Dahab. Dahab has many magnificent dive
spots which attracts divers and tourists in general from all around the world.
Dahab is a tourist resort east of the Sinai Peninsula in Egypt, on the Gulf of Aqaba. It is located about 60
km south-east of Sharm el-Sheikh. Diving in the Blue Hole is a big draw for Dahab tourists. Other diving
sites in Dahab include the three boles, the eel garden and the caves. Know more about the city of
Dahab.

Dahab also has many dive centers with professional divers and padi instructors ready to give you a
helping hand or schedule or a course!
Diving equipment are also sold or rented in Dahab, you don't have to bring your diving equipment when
coming to Dahab.
Dahab Blue Hole

Blue hole in Dahab is a well known between free diving enthusiasts. It's one unique location to practice
your beloved water sport.
Dahab Blue Hole is a spectacular site and one of the world's most beautiful diving destinations. It was
first discovered and named by Jacques-Yves Cousteau and his son, Jean-Michel Cousteau, who
explored it for the first time in the 1970s.
This marvelous site is the Blue Hole on the east coast of Sinai, north of Dahab. The Blue Hole attracts
tourists from all over the world because it is one of the most beautiful places in the world. The water at
this site is crystal clear and has a depth of around 220 meters.
The great blue hole was first created by explosions of volcanic gas that caused faults in the Earth's
surface, opening chasms and eventually the hole color is turning blue due to water and minerals from
underground passages or the water below.
The site has a variety of underwater constructions under caves, tunnels and trails for safe access with
chains and ladders bolted to rocky outcrops to allow people to dive into the deep water.
Blue hole on the north side of Dahab. It is a round geological formation. The depth of the hole is
approximately 45m with openings to cave that's +100m deep , and the diameter is approximately 100m.
Blue Hole Diving in Dahab

The coral reef is located east of the bay on the outskirts of the city of Dahab and is ideal for divers and
snorkelers.
It is home to over 500 species of fish, hard corals, soft corals and various corals, including sea fans and
invertebrates such as lobster octopus, lobster crab, walrus, rockfish, lobster, manta ray, squid berry, eel,
scorpionfish and jellyfish.
Water temperature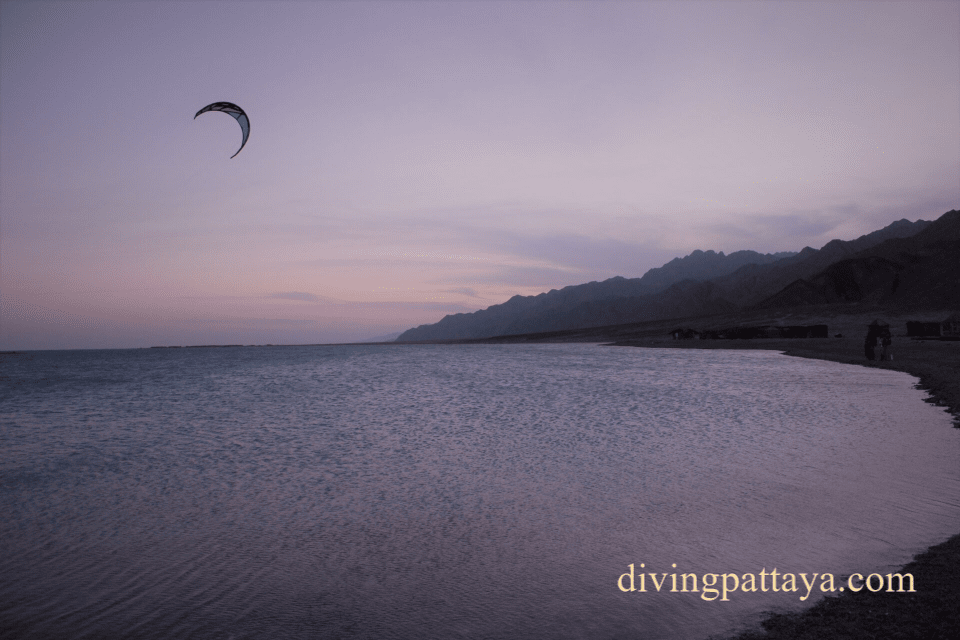 Dahab Blue Hole is at its best when the water temperature is in the low to mid-80's Fahrenheit.
The water temperature of Dahab Blue Hole can range from low to mid-80's Fahrenheit. For most of the
year, it's an ideal place to dive or even to swim or snorkel.
What to do now?
And how to make a reservation in Dahab?
Winter is the best time to visit Dahab. Act fast and book your trip now!
You can contact us now and arrange your trip to Dahab, Egypt!
Disclaimer this is a guest post, it may contain paid links and links to third party website. If you want to post a guest post you can diving Pattaya.